About Spirco
In 1970, Gary Sims founded Sims Steel Buildings in a small Arkansas farm town. He operated as a metal building contractor, selling mainly to the local farmers. A few years later, he began to fabricate some building frames and purchased components from other manufacturers.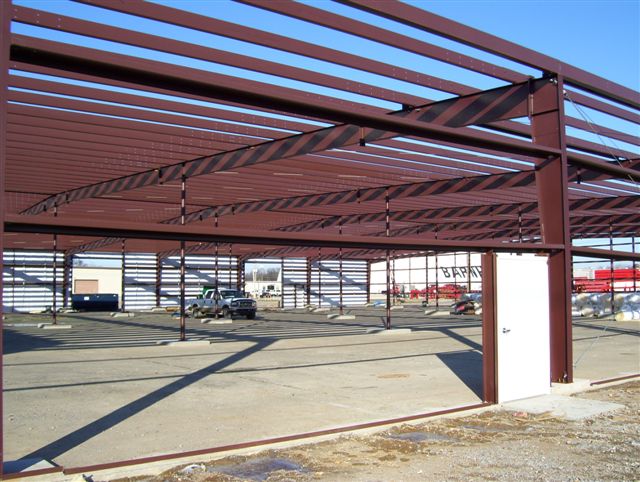 In the summer of 1985, Gary and his son, Barry, decided to form a partnership. After exploring their options in the mid-south, they decided that relocating to Memphis would give their new company the best opportunity for success. In 1986, Metal Building Products began operation in a 12,000 square foot facility in Memphis.
Metal Building Products, Inc. continued where Sims Steel left off, by selling metal buildings and offering general contracting services in and around Memphis. As the company grew, it added equipment to roll form panels and purlins. By the end of the 80's MBPI was manufacturing a complete metal building system.
Barry purchased the company from his father in 1995. By 1997,the growth of the manufacturing portion of the business made it necessary to separate the two operations to better serve their cusomers and allow growth. Later the company was renamed Spirco,from the two words spirit and company. In 2000, the two operations were separated further by moving Metal Building Products to a separate location. Today Spirco and MBPI, while located on the same grounds, continue to operate as separate divisions. For more information on Metal Building Products, Inc. Please visit their website at www.steelvision.com.